Dr Mark McElroy Cosgrove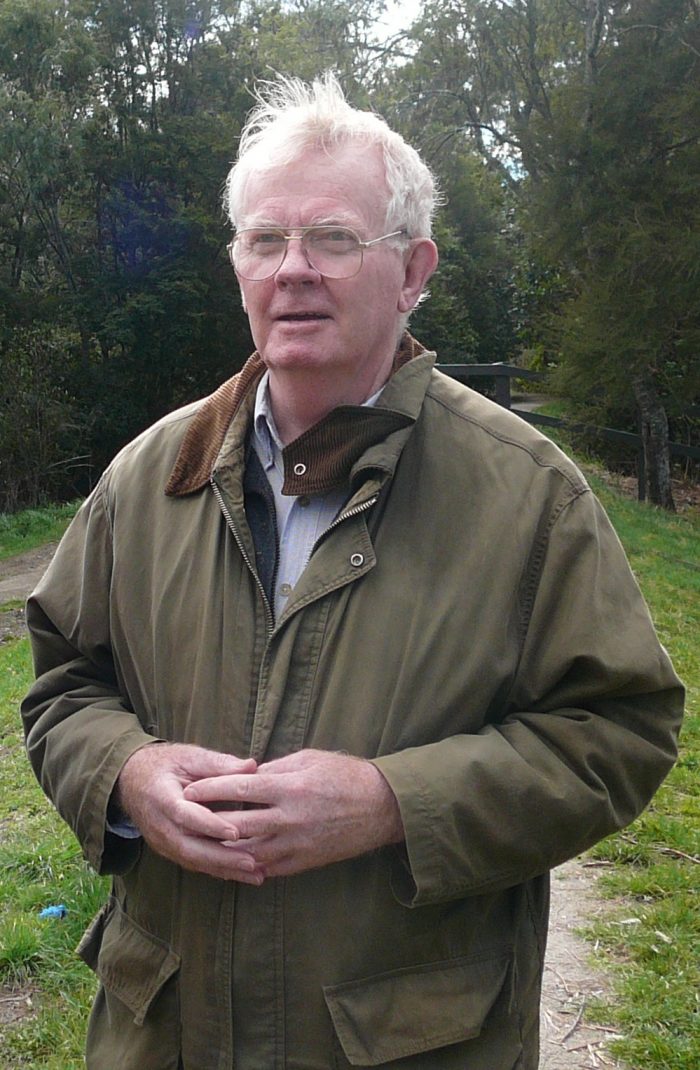 Mark was responsible for setting up the Advocates For The Tongariro River and was the first President of the organisation.
He was firstly a scientist with a BSc degree from Canterbury University, M.Sc from Victoria University and a PhD from Waikato University. His love of trout fishing was just another scientific experiment of total enjoyment.
From: Mark Cosgrove
Date: 3 October 2017 at 10:59:30 PM NZDT
To: Eric Wilson <[email protected]>
Subject: BOATING
A Boating holiday to Hokio Beach near Levin, nearly went awry despite a fair bit of Physics on board.
Ken, the skipper's young teenage son, his father and one other arrived at the beach, and finding the Tasman Sea as calm as the proverbial millpond, put to sea to give the motor a run.
Ken recalled the rest of the story.
I was 14 at the time of the boat sinking. How I remember it was that we went out shortly after arriving at the holiday house, it was mirror flat sea and we went out about 2 miles from shore. I think Dad saw the first wave first, but I recall looking around behind us and then up to a 20 foot wave. It crashed right on top of us and threw Dad out of the boat, killed the 5 hp engine and then was followed by about 4 more waves. Dad managed to hang on to the boat then turn it so we were pointing towards the beach. I remember sequences of 4-5 waves with about 2 minutes of calm between.
I remember you saying that you could not swim and I helped you in to a life jacket (also put one on too). I emptied the fishing tackle box and started bailing – I think Dad was making all the decisions from in the water. You managed to get the motor going momentarily but the boat was too slow and we were swamped again. Finally after about 20 minutes a wave lifted the boat up and Dad assisted it in flipping the boat over and managing to trap some air underneath it. Dad and I helped you on to the top of the up turned boat and then we decided that I should swim in for help -it was August and a skinning feller like me was not going to last long out there.
I swam in about 2 miles and as I got to shore I was dragged out again by the under tow but managed to get to standing depth on my second go. I saw some people (probably 18 -20 year olds) with cars driving around on the beach and I yelled for help. They helped me out of the water and quickly sorted out what was going on. I suspect one of them drove off to get help but I'm not sure. I was bundled in to the back seat of one of the cars wrapped in a blanket between 2 of the girls. It was then that the surreal nature of the event subsided and I didn't know if either you or Dad would make it.
About 15 mins later (actually I don't know how long it was) I saw Dad walking on the beach wrapped in a white blanket (it looked like a parachute to me) and he came over to where I was in the car. He said that his legs had cramp up and he had to leave you and swim in using his arms or he would not have made it. He said that he had 'tied' you to the top of the boat.
It was now dark and the team with the cars were following the boat as it drifted north along the beach and using their headlights to keep it in view.
The Police arrived and one of them swam out and got you off – he said that the boat had drifted in to about ½ mile off shore.
The fast Police car drive to Station and then wives were notified etc.
I think this was Mark's explanation as to why he found trout fishing a superior style of fishing to that of the sea.
Mark offered leadership.
He became a Committee member of TALTAC shortly after moving to Turangi around 1976 and when Allan Cooper stepped down as TALTAC President Mark stepped into the role. Mark at that time had moved to Hamilton to a position on the staff of Waikato University. His major contribution to TALTAC was to upgrade the accommodation. A move to Sydney as Professor of Science Education at University of Technology, Sydney, saw him step down as TALTAC President. TALTAC rewarded him with a Life Membership. While President, Mark served a period on the NZFWA committee.
On retiring and returning to NZ and Turangi, and in response to a plea from Virginia Church, The Advocates For The Tongariro River (AFTR) was formed. The 2002-3 Annual Report was a forceful statement setting out the reasons for the formation of the Advocates and the task ahead.
AFTR was well set up and its credibility has maintained a presence with stakeholders which gives us an opportunity to sit at the table as a "critical friend."
The Advocates have achieved much. The completion of the PhD study by Simon Stewart on the Food Web was initially led by Mark. He realized the problem and sought an answer resulting in Simon's research project.
Mark stepped down as President in 2008. He suffered from Parkinson's and desired a less public existence. Mark finally put his fishing rods away some 5 years ago as his disease advanced. It was a cruel end for a brilliant mind of a man committed to a better future for anglers. His interests were much wider than angling.
He will be missed.
This notice appeared in the NZ Herald.