Advocates for the Tongariro River
The Advocates for the Tongariro River are a community group made up of people passionate about the river. Our aim is to speak out for the Tongariro River and promote ways to look after the river so that it is here for all to enjoy in the years to come.
Join Us
If you care about the future health of the Tongariro River and its environment and would like to support us in our mission then become a member.
River Flow, Rainfall & Lake Level Information
Tongariro River Flow Rates
Measured at the Major Jones pool, from Genesis Energy.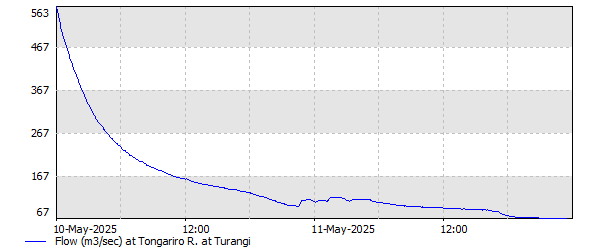 Recreational Releases
Tongariro River recreational releases information is available here.
Turangi Rainfall
Lake Taupo Level
Lake Taupo level data is available here.