Statement of Purpose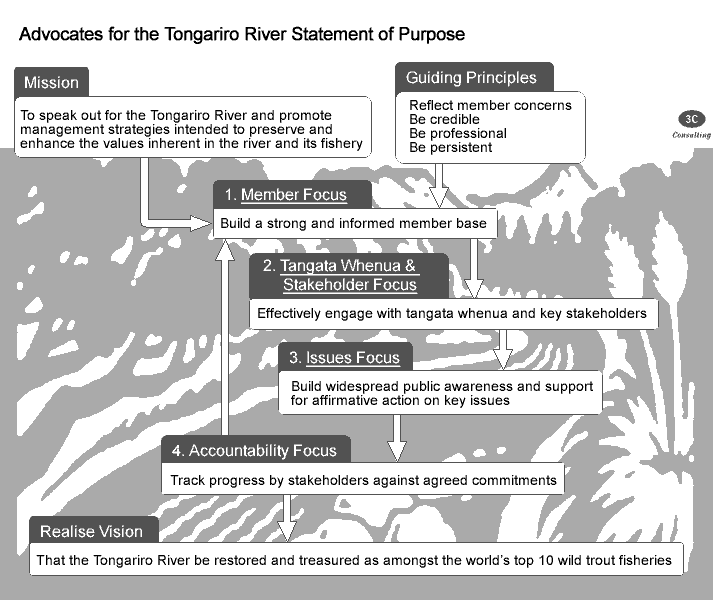 Summary of Achievements
Formed a good working relationship with DOC, Turangi/Taupo
Promoting Fishing Etiquette on the River
Representative appointed to the Taupo Fishery Advisory Committee
Developing and supervising completion of the Tongariro River Trail
Participating in the Lake Level consent process and providing to Mighty River Power and alternative operating regime to achieve the same results for Mighty River Power.
Initiating and funding for a PhD Study to provide a better understanding of the food chain
A proactive Didymo supportive campaign.
Carp Farm community awareness resulting in withdrawal of the application
Developed the Tongariro River Integrated Catchment Management Plan which has been accepted by Waikato Regional Council Taupo zone committee and Council's Integrated Catchment Committee.
Developed a good working relationship with Waikato Regional Council regarding the river management.
Funding of over $500,000 raised towards these and other activities over the years of our existence.
See more about the Advocates