24.3.09
Dear All
Recently Jocelyn and I spent a week in Te Anau. Here are some pictures of the Kepler Track, Milford and Doubtful Sounds – just to remind you of this fantastic country we are privileged to
live in.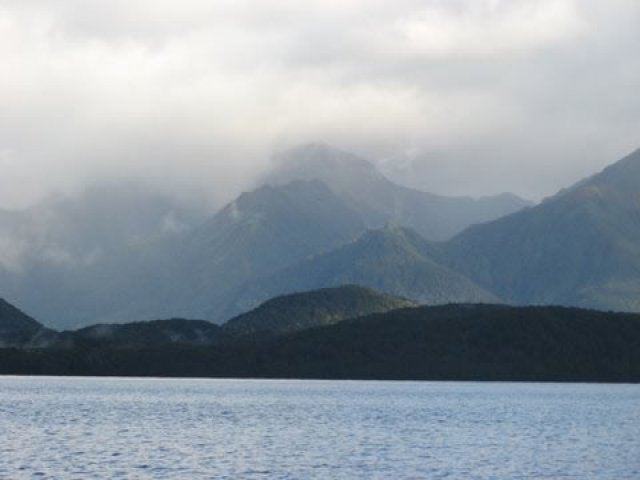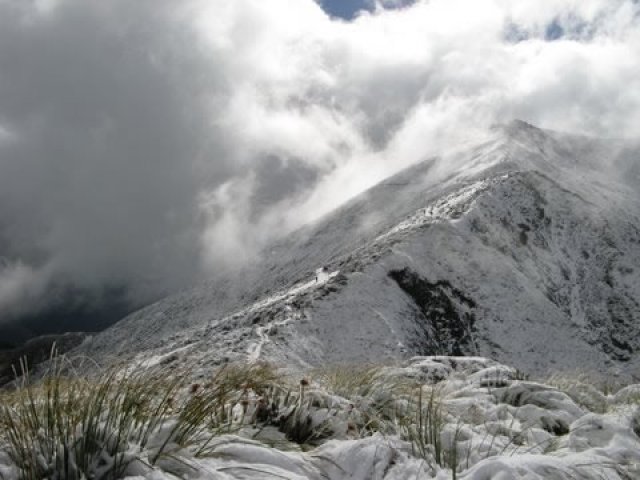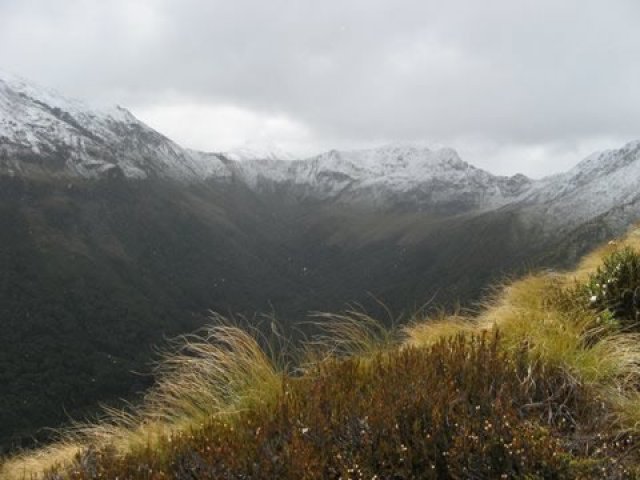 The river in the fourth picture is the Iris Burn – it runs into the Wairau and is didymo free – you need a certificate from DOC or a sports shop to confirmn that your gear is clean. The irony is that it isn't a river that holds fish and is hard to fish.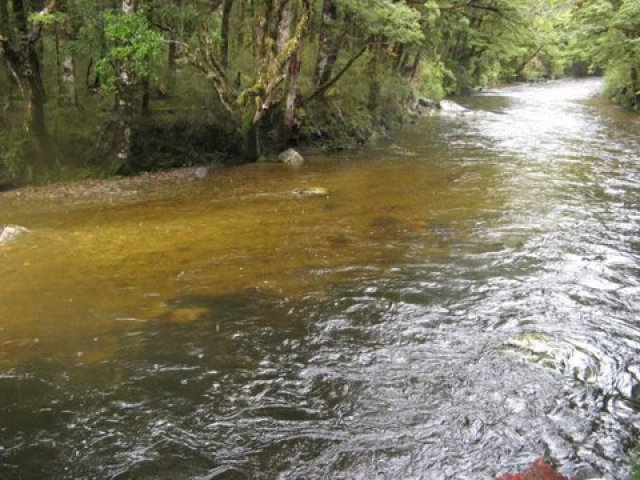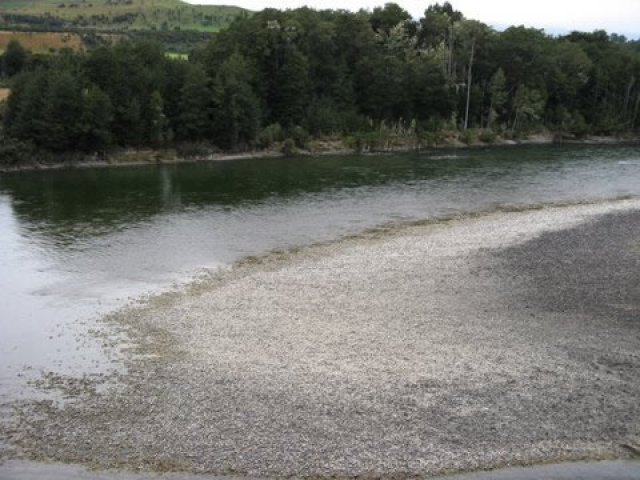 I fished the lake and Wairau during two days and need no further experience than that to appreciate the devastation and awfulness that would be ours if it ever came to the Tongariro. Fishing while standing on the didymo is simply terrible. It's in both Te Anau and Manapouri lakes – the Wairau flows between them.
The white on the river bank is not sand – it's dried didymo. As the river was low, it exposed the algae so you can see what is actually in the river.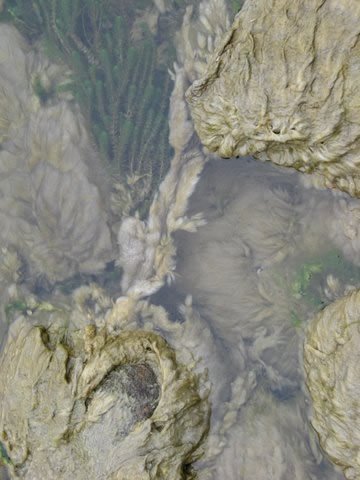 I hooked several fish and landed 3 – they were generally not in good condition and didn't fight much. I wonder whether that's because of the impact of didymo on the food source. I spoke with a friendly ranger who checked my licence, and we talked about the Tongariro. He seemed laid back about the problems but mentioned that I wouldn't want to take it back to the North Island. Absolutely!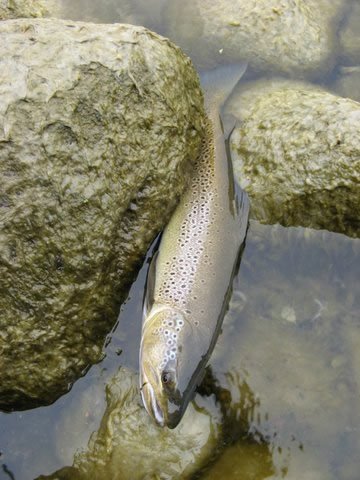 The didymo seems to be in patches – large parts of the river were completely covered to the extent shown in the close up photos – other parts were comparatively free but it was still present.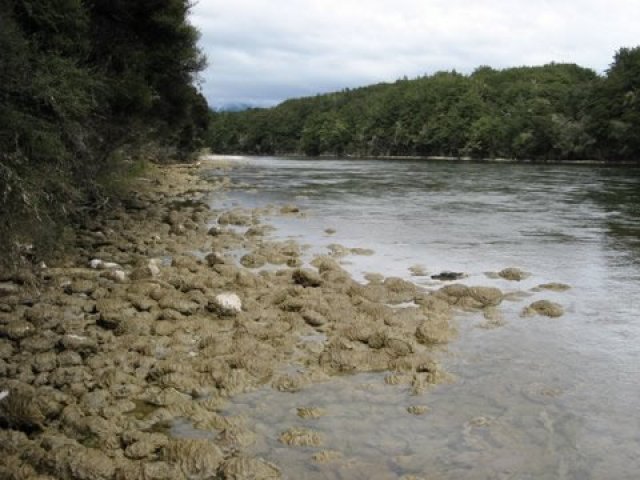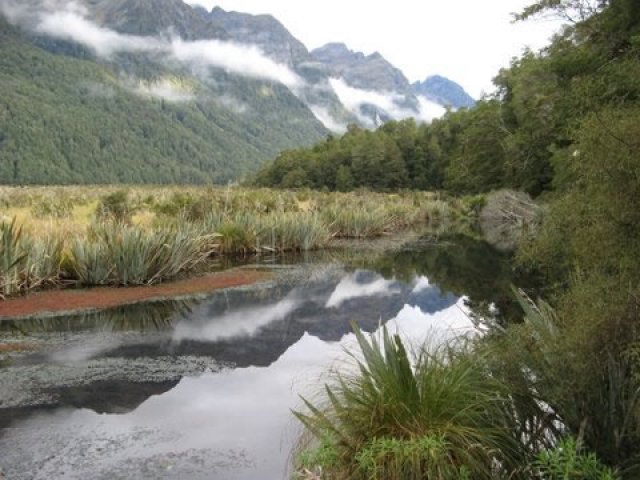 The signs and bottles were on a shelter on the road to Milford as you enterthe Hollyford valley.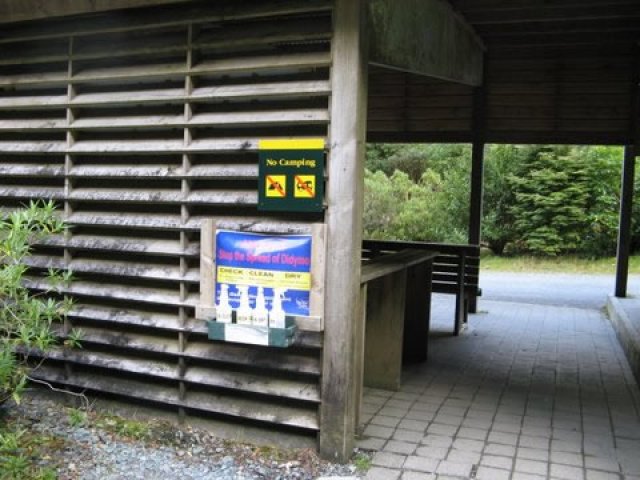 Beautiful country but the water system is now affected forever.
IT MUST NOT COME TO US!
Robert